Normally this issue is caused by the tip being knocked and then not creating a large enough spark to light the oven.
The photograph below illustrates how the burner should look.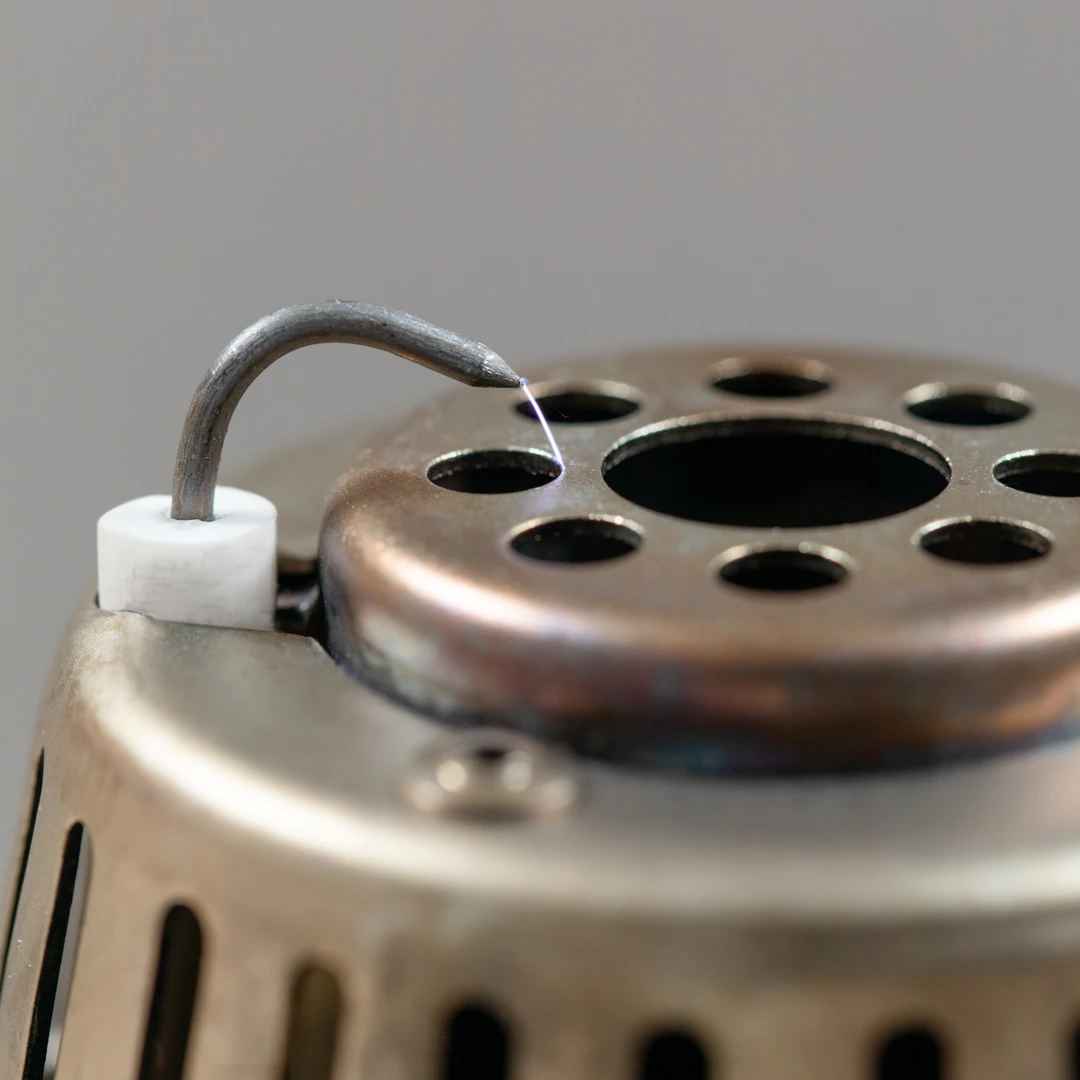 If yours does not look like this, we suggest moving the metal tip with some pliers or similar to sit around 5mm from the top of the oven and this should then spark.
If you need any further assistance, please get in touch with our Customer Experience Support team.